Solar shuttle
First ever vessel for transport of goods that autonomously navigates on solar energy.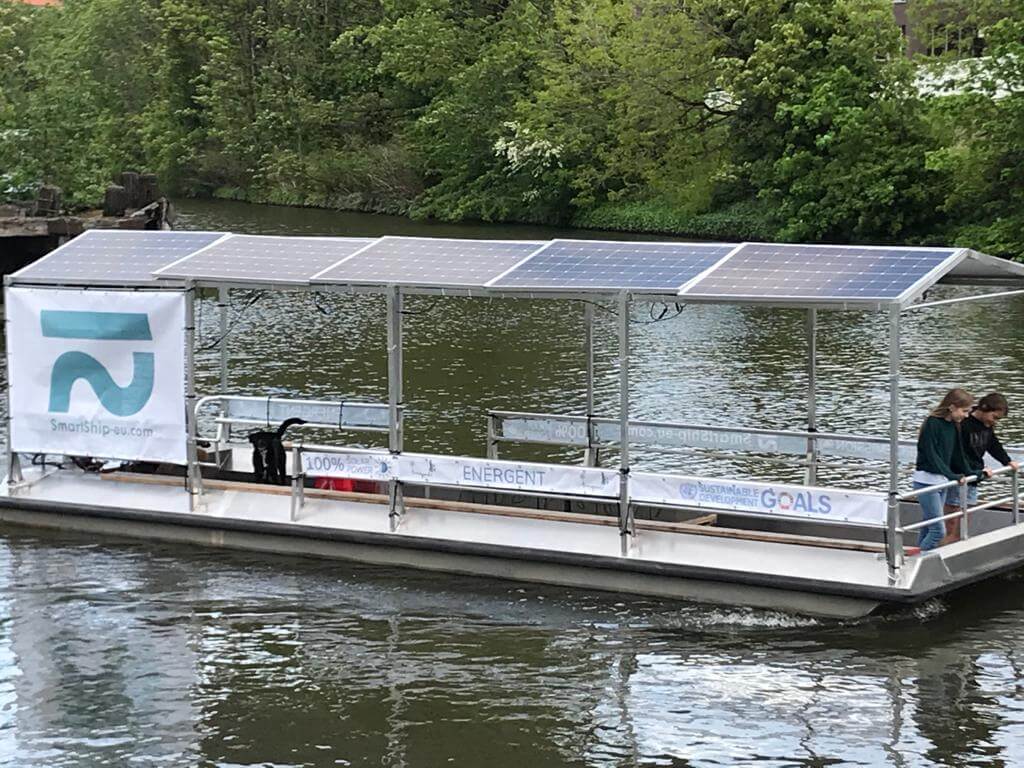 Recreational boating
SmartShip Ltd. builds various models for tourist trips 'by boat'. You can discover Ghent in a unique and surprising way by renting a raft at VlotGent. In this way we try to create public awareness of alternative and sustainable means of transport.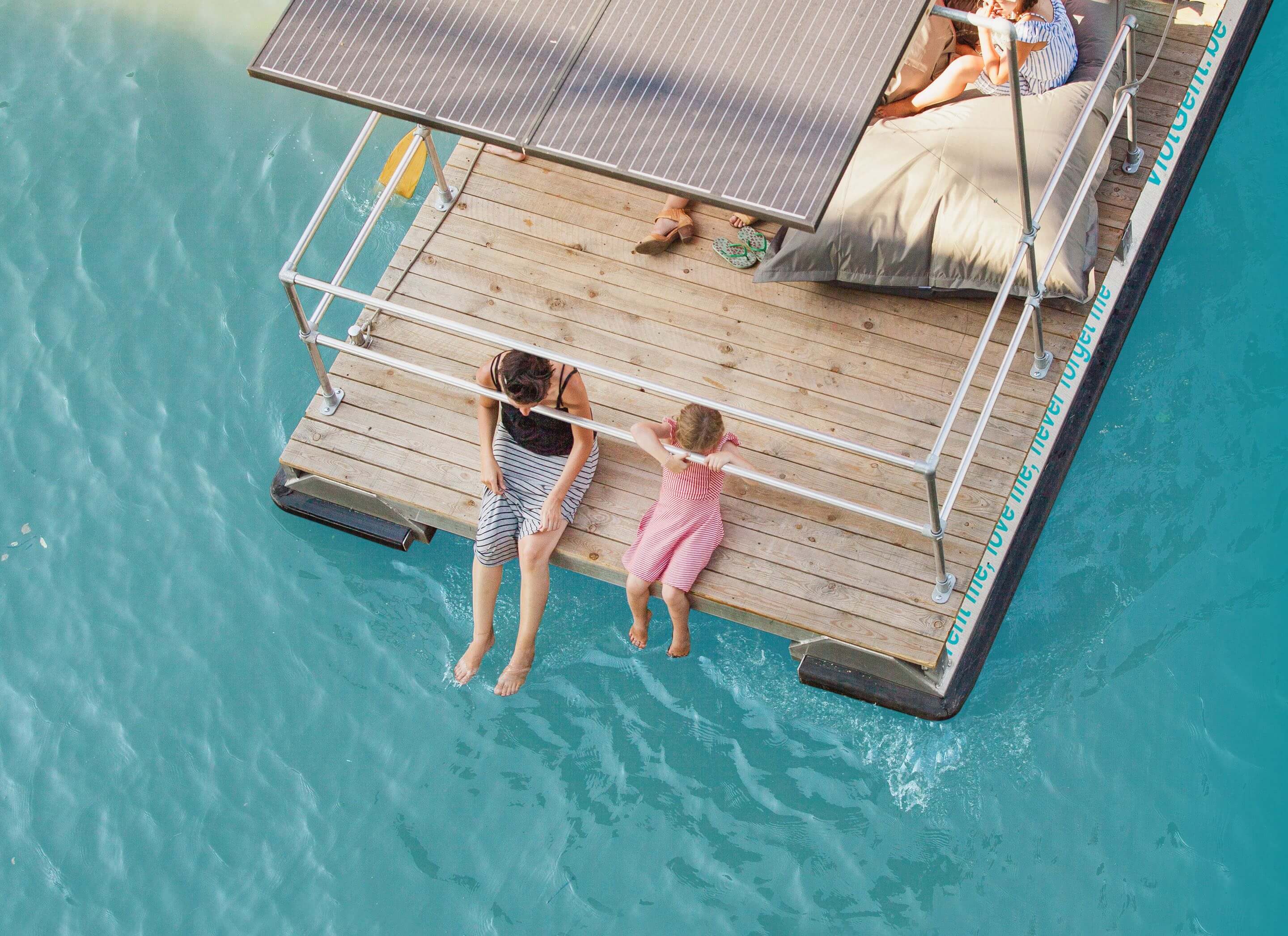 link: VlotGent
Jetties
Sale and rental (for longer periods) of jetties and pontoons designed by professionals in accordance with the most recent norms. Seize, shape and design based on customer demands.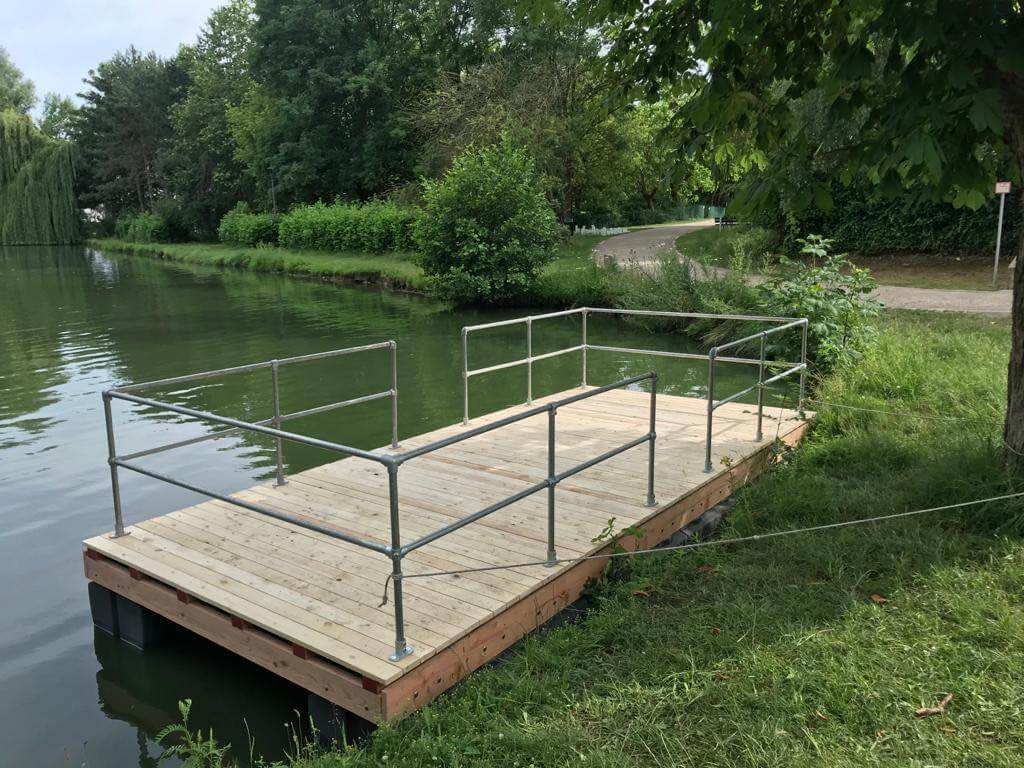 Goedinge
Transport of fruit and vegetables into Ghent's city centre via the river Lys.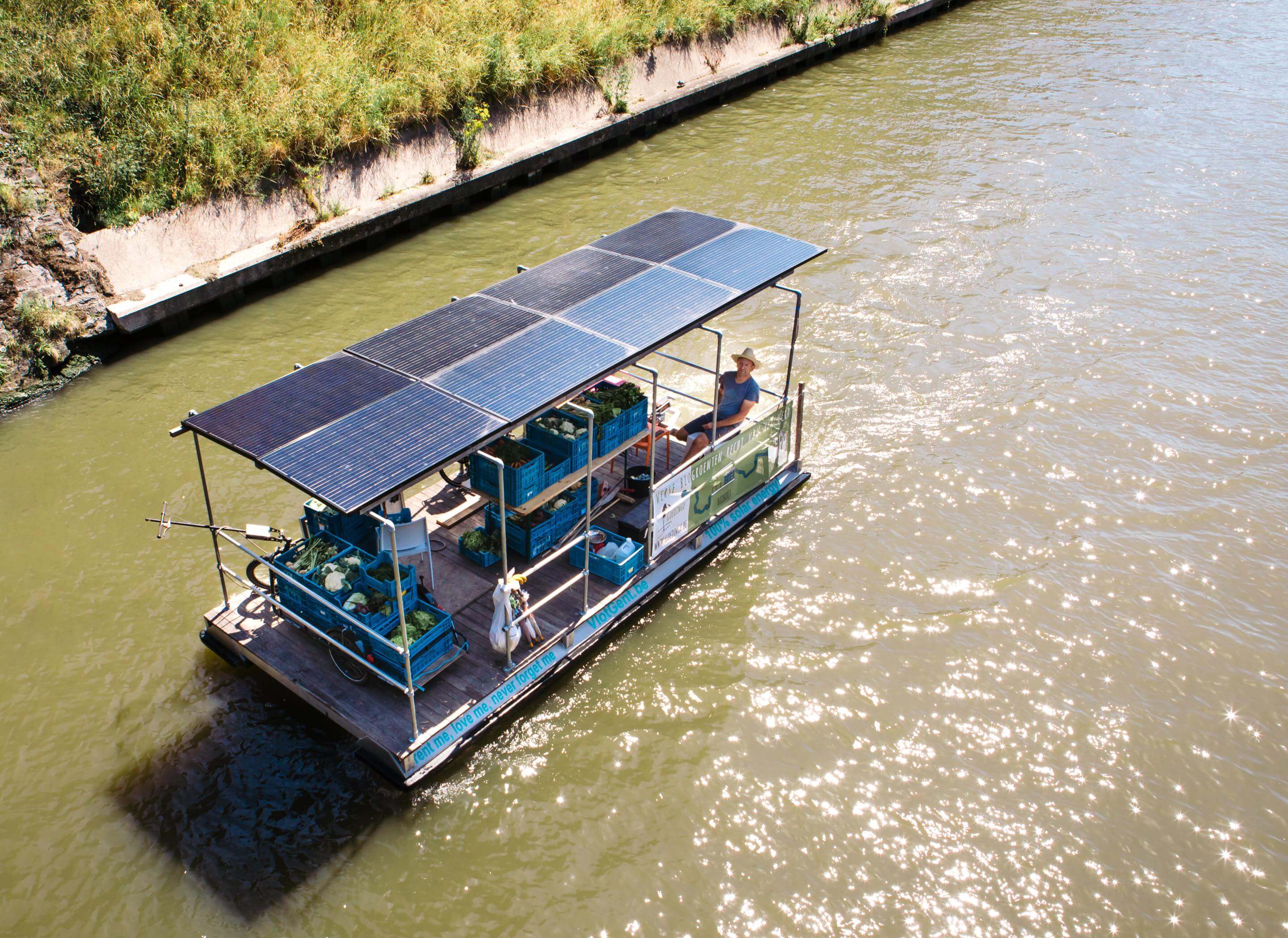 link: Goedinge
City distribution
Historically, many of Flanders' and Europe's cities are built in proximity to (an affluent of) waterways. It doesn't take much of an effort to reintroduce the use of these large distribution ways. Dozens of European cities such as Ghent, Mechelen, Stockholm, Hanover and many more are suitable for the kind of water transport that SmartShip Ltd. offers.
Pick-up Point
Setting up mobile Pick-up Points in the city centre where locals can collect parcels and/or other goods on their way home, to work or to school, offers a solution to the problem of 'vanification' (traffic congestion caused by delivery vans in and around our cities) and contributes to calmer and safer city centres.
Transport of waste
Waterways are an interesting, sustainable and silent alternative to get tons of waste out of our cities without causing much hindrance to road traffic.
Transport of goods
Flanders and Holland own one of the world's most efficient and elaborate networks of waterways. Using waterways more intensively for transport of goods, contributes to a sustainable and emission-free solution to the problem of traffic congestion on our motorways.
Autonomous navigation
In collaboration with universities and specialised companies, SmartShip Ltd. has enabled its first vessels to navigate autonomously (=without captain), making our product free of both fuel and labour costs.